Choose Your Desired Option(s)
You can save money by purchasing the Season Pass for this track series!
This mod is an early release with a password protection!
This mod was password protected and is not anymore. If you downloaded it before 11/15/2023 23:59 UTC, you will need the password to unzip the PKZ.
Password:
29N6s6gh(#N!D(5nA
HISTORY OF WRMX
"This summer, as you wander between the breweries and activity centers located in southeast Calgary, pause for a moment – if you listen closely, you may hear the distant rumble of motocross engines as bikes of all sizes careen over jumps and around corners at the Wild Rose Motocross Track.
Located just off Blackfoot Trail in Southeast Calgary, the 88-acre park is backed by the Calgary skyline, a prime piece of land located just minutes from downtown. Founded in the 1960's as the Blackfoot Motorcycle Park, the track has deep roots in the city of Calgary, and according to WRMA board member David Pinkman, "Few sagas can compete with the wild west history of Calgary's Wild Rose Motocross Association and its hard-core motocross lovers. In 1984, The Wild Rose Motocross Association (WRMA) was officially formed, and the Blackfoot Motorcycle Park became the Wild Rose. Acting as a major host for a number of national motocross events since the 70's and nurturing some of Canada's best professional riders to date, Pinkman argues the "course of Canadian motocross history may not have been the same but for this unique piece of dirt and hills."
Medias
Onboard preview lap with Kewin Feula around Wild Rose Main track based on the 2023 Triple Crown Series layout: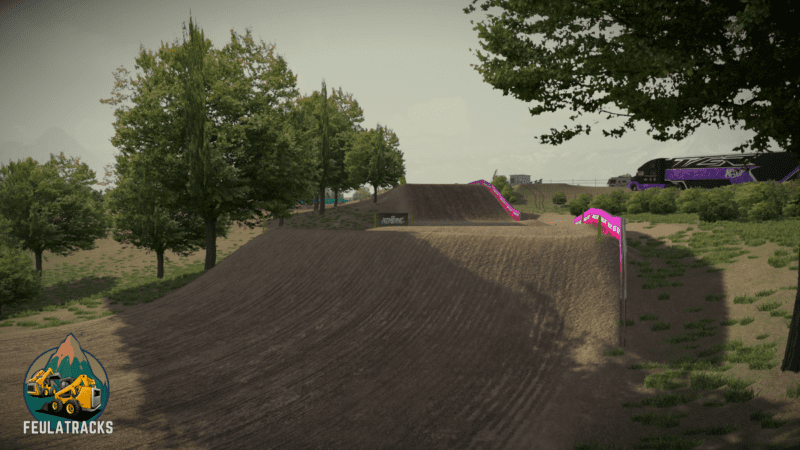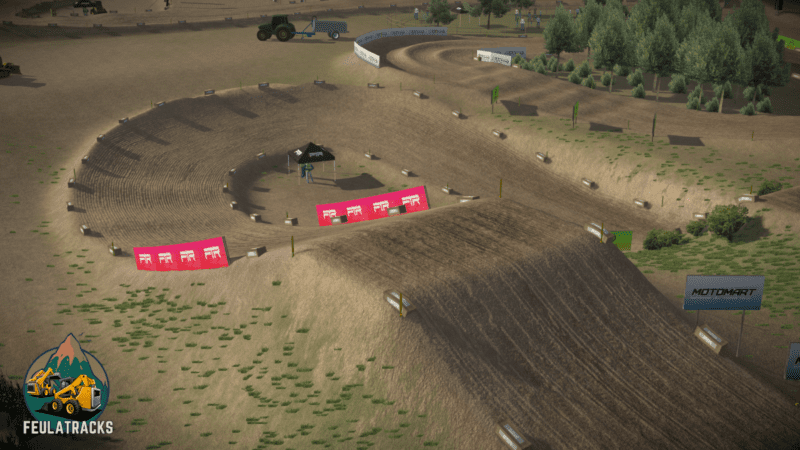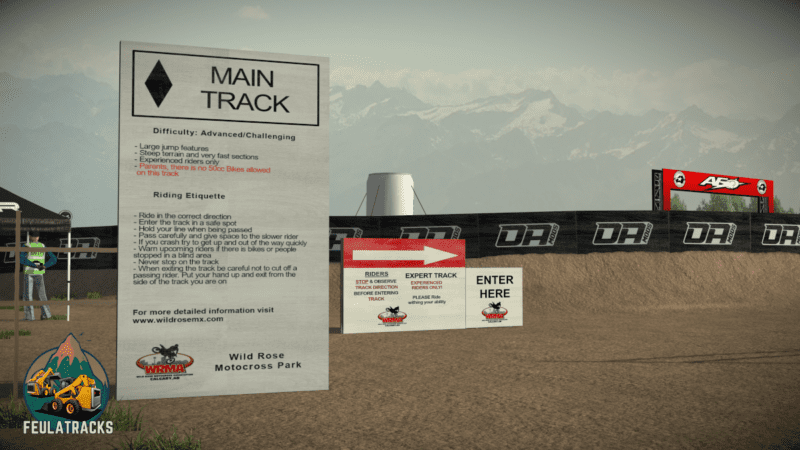 Credits:
-Earthwurx/ Kellz/ Red/ Dblu/ Mouklab Niko the dud: Special thanks because you are the best! (kellz always helping me with everything) Red (freaking awesome tip about how to make norms using blender. made my tracks looks way cooler)  (Dblu always help me with daylon can't wait to see your tracks to the public. This is the guys talking about detailed heightmaps so thank you very much for always making me going into the right direction for with the heightmaps). Earthwurx best people is there! Everyone so cool and everyone is learning and giving their techniques and knowledge about track making. I think this is the cooler discord channel that exists no doubt. Mouk thanks for always giving the attention at the fastest time possible even when I rush you and make you a "lil crazy" bleeh. But honestly I want to thank you for keeping this game alive if it wasn't you moving the sticks this thing would not be running the way it is till this day. Have a great day and week dog! Well guys now here my "copy and paste" credits below if I forgot anyone let me know and I will give you the proper credits. Hope to see you at the track not riding because it would be unfair but being an admin of the series! let's go!
– TFC (If it wasn't your tutorials I would've never starting on track making)
– Resolute (Resolute MXB Track Builder)
– Dblu752 (Materialize/ Daylon cool tricks) you are the man <3
– Dylan Frisch aka Jack of no trades (Assets)
– Earthwurx (assets, answers, help, etc.)
– Higgo (tents and other assets)
– RedRider (help and assets)
– Endo (textures, trees, other assets)
– DA Mods (Dayllon leveler help, masks, other stuff)
– Fatmuppet (banners)
– Pietro (help back in the day)
– Rubs (assets)
– Giopanda (assets)
– jm328_mxb for my new FTR logo. big thanks man! Looks sick!
– LD Lincon Designs for help using blender & photoshop.
If I forgot anyone I am sorry and please let me know to edit my credits!
| | |
| --- | --- |
| Mod Category | 2023 Triple Crown, Tracks |
| Difficulty | Medium |
| Server Version | |
| Video Url | https://www.youtube.com/watch?v=JfAdmo3ZrJI |
| Made for Beta | 18f |
| In-Game Mod Name | Feulatracks | 2023 TCS RD2 | Wild Rose |
| Public PSD | |