Choose Your Desired Option(s)
ℹ SHOP NOTE: Purchase this mod and get Moreland's & Valley MX for free!
---
Welcome to Sandbox MX!
Sandbox MX is a Beginner to Intermediate track, that all players can enjoy. The jumps are mellow and meant to keep you low, and momentum flowing. As Pelster would say it, go do some "Sand Surfing" and Grab a hand full of throttle keeping it PINNED!
Find out more information about Sandbox MX on their official website: www.sandboxmx.com
The deform breaks down very nicely at 1.4x, but choose whichever you enjoy most!
This track is one of my favorite tracks in real life located in Vassar, MI. The Sky and environment is how Michigan looks right after Winter has gone, and Spring is on its way!
Special Thanks to:
Resolute Kraken (Knowledge & RK app)
Red Rider (Water Truck, Tents, EW Bales, Bleachers, Knowledge)
ParaMoto910 (Vehicles, Knowledge)
EarthWurx (Knowledge)
Ryan Cardno (Barn asset)
Giopanda & Agitato (Banner and Track stake)
Just Goon It & No Namers (Knowledge & Track Testing)
Sandbox MX 2016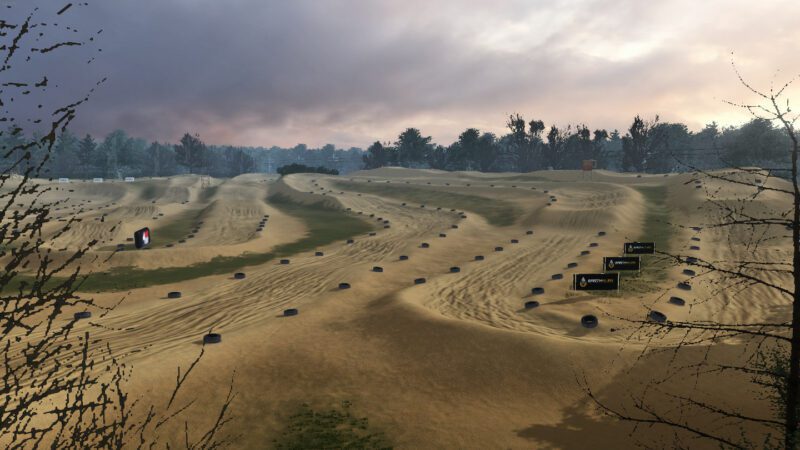 Grab Your Popcorn:
| | |
| --- | --- |
| Mod Category | Mods, Other Motocross, Tracks |
| Difficulty | Easy |
| Server Version | |
| Video Url | https://youtu.be/jWrDQeCqryg |
| Made for Beta | 18d |
| In-Game Mod Name | Sandbox MX 2016 |
| Public PSD | |