Choose Your Desired Option(s)
I present to you my first non-GP track of 2023.
The Hunter Brothers Compound features 4 tracks.
Motocross.
Supercross (clay).
Supercross (sand, not sand traction).
Sand turn track.
+ Gokart track if you fancy some supermoto. (This track however is just to be considered a bonus, I have no idea how asphalt and current supermoto's are supposed to work together etc)
Layout names for the server owners:
(default): Main MX track
JV_Hunter_Bros_Compound_SX_Clay : SX Clay
JV_Hunter_Bros_Compound_SX_Sand : SX Sand
JV_Hunter_Bros_Compound_TT : Turn track
JV_Hunter_Bros_Compound_GoKart : Karting
The MX track is fairly easy, according to beta testers good fun on 125s. Supercross tracks are quiet technical but very fun once you get the flow of it. Turn track has sand traction with sand type roughness where you have to time bumps and hop your way through. The tracks have mostly been tested with the new OEM 2.0 Previews but of course they work with current OEMs and Factory Bikes too.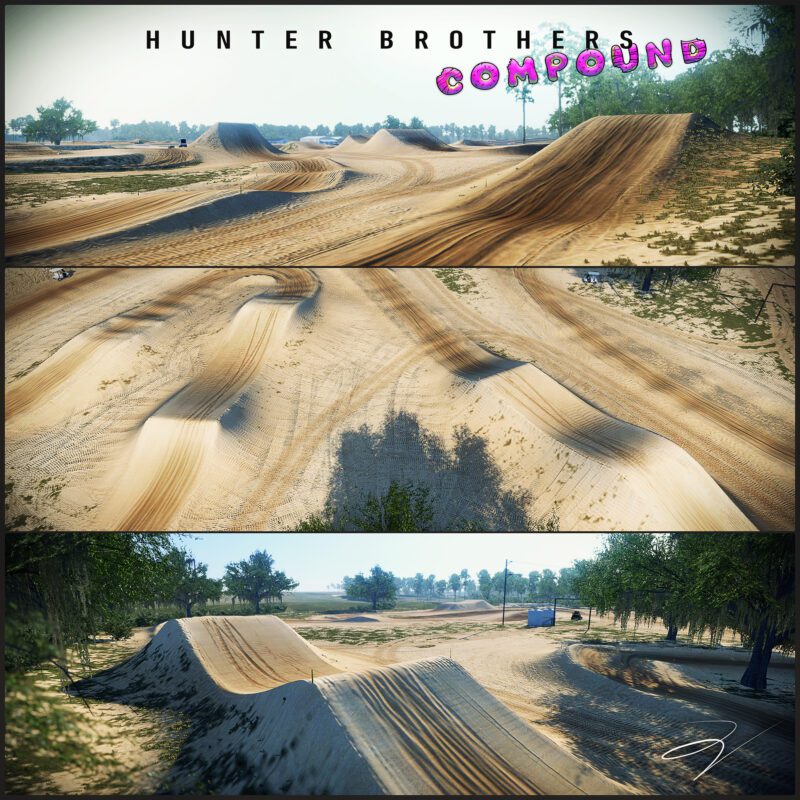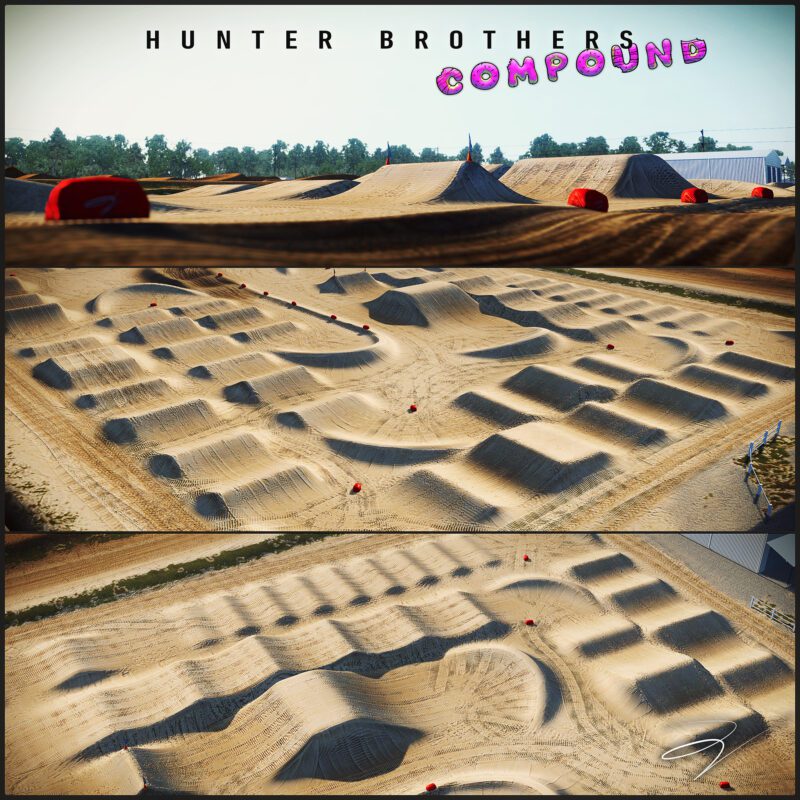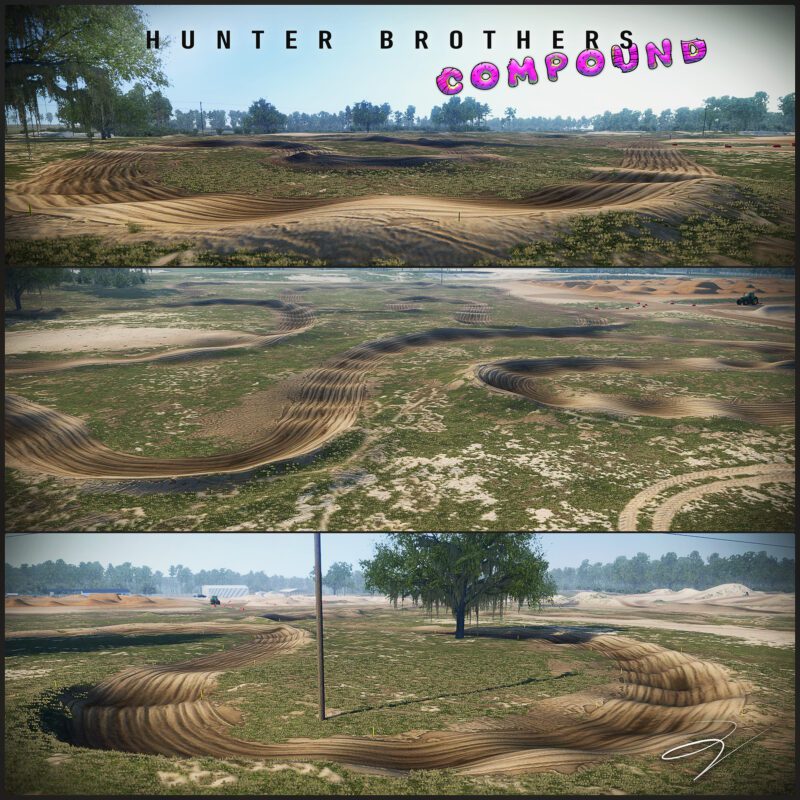 Thanks to Redrider for letting me use his pit swag objects!
Thanks to Alpha and Wes for beta testing!