Choose Your Desired Option(s)
Welcome to Evergreen! A Fantasy Private Supercross Compound located in an East Georgia setting, which hosts 1 full length SX track (about 1:10-1:15 Laptime) & 1 SX track that is about double the length of a normal Supercross (about 1:50-2:00 Laptime).
This is a DirtPush Collective Release. The heightmap was created by myself as well as the environment while the textures were handled by JMehrtz. These tracks are 100% fictional tracks that were created using the same base SX template as Finns Farm. although, it is my approach at making a supercross track, compared to Jmehrtz process on Finns Farm. In doing this we are hoping to get an idea of what type of supercross tracks players would like to see in our future projects. One of the many things tried on this track, is a new berm shape. We want to avoid every single 180 degree berm feeling like a banked nascar oval. We have developed a shape which promotes cutting under someone into the turn, or staying high on entry and turning down early. These aren't in every single turn, but scattered around the place to create some more passing opportunities.
The Long Supercross track includes a few sections that you could consider hybrid: long high speed sections with rhythm sections and rollers, with tight normal length sections to break up your speed. A long whoop section that is made to tire tap through with multiple solutions to the changing rhythm, all depending on how you approach the feature before it. There is also another longer high speed section, with a sweeping right turn and a nice double for oppos, before finishing off with a few more tight rhythm sections and a normal whoop section (In Game Name – Evergreen SX 1).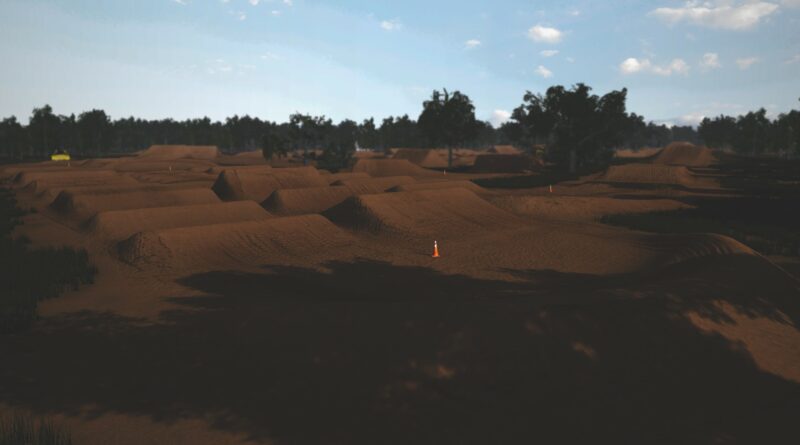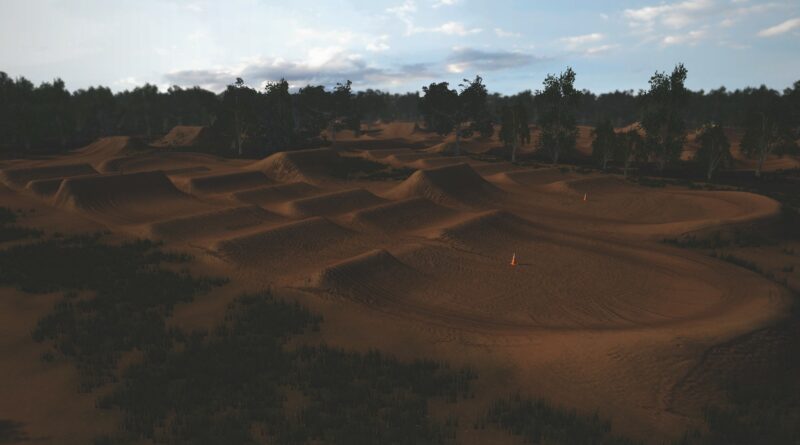 The Normal Sized SX track was slightly 90s inspired with bigger, long whoops, a fun scrub jump/ant hill that has a split option on it. The rhythm sections here are short with tight twisting turns to break them up, as well as SX triples that will send you to the MOON! While this track may feature some big lines & maybe even some quad ins, they might not be the fastest option. The track also has a special feature at the gates that is basically my solution to emulate a HOLESHOT DEVICE. By placing you on a very subtle mound when on the gate (it doesn't cause rolling or jump starts) you are able to hold a 450 in 2nd gear, wide open, even standing up if you want, off the start without doing a huge launch wheelie, just like the real life pros!(In Game Name – Evergreen SX 2)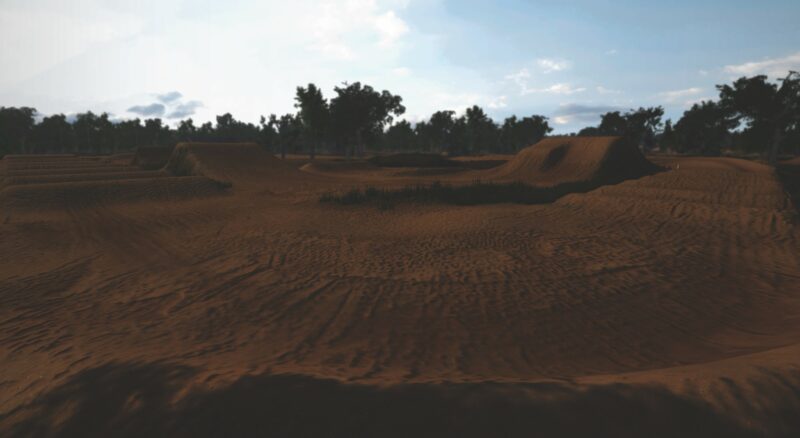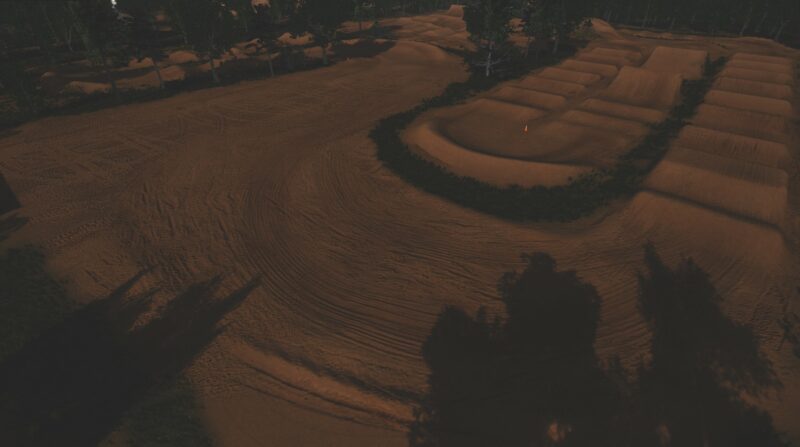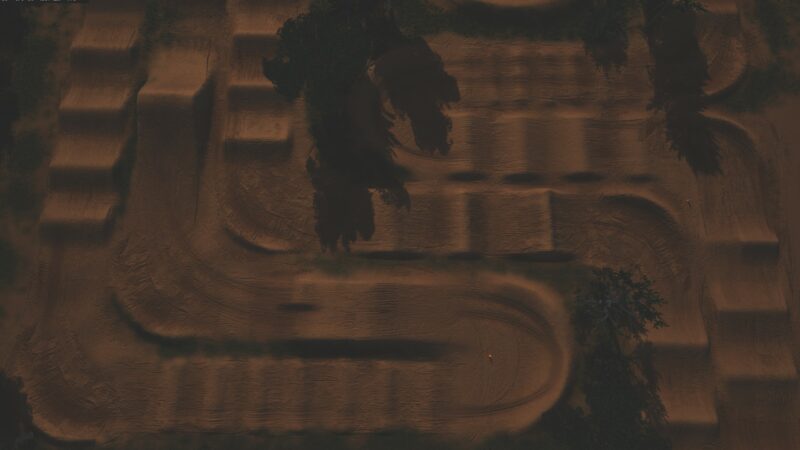 We hope these will be put to good use for some solid practice for the up and coming SMX Playoff races and look forward to hearing feedback and releasing more projects!
Thank you to: JMehrtz for Texturing / Object Help, Misc. GioPanda for Track Assets, Ron for environment ideas, Lynds for Previewing the Tracks & Everyone that tested and gave feedback!
Keep an eye out for more future projects from me & JMehrtz under "Dirt Push Collective"