Choose Your Desired Option(s)
Welcome to the legendary El Chupacabra Ranch, a dirt biker's paradise nestled on 74 acres of pristine Florida land. Inspired by Blake Baggett's vision, we have meticulously recreated this playground for riders who seek the ultimate motocross experience. Unlike the original ranch, our jumps are all handcrafted using L3DT, Photoshop and Leveller ensuring an authentic and thrilling ride.
At El Chupacabra, we bring the essence of Blake Baggett's ranch to life. Prepare to conquer legendary jumps that have become iconic in the world of motocross. Feel the adrenaline surge as you approach Larocco's Leap, renowned as the most celebrated jump in all of Lucas Oil Motocross. Experience the turning rhythm lane reminiscent of High Point, where precise timing is essential. Conquer the challenging Millville sand-whoops, testing your ability to maintain control in unpredictable terrain. And don't forget about Screw U, taken from the iconic Unadilla track—a near-vertical pitch emerging from a demanding 180-degree left-hander. As the name suggests, even the slightest mistake can have dramatic consequences.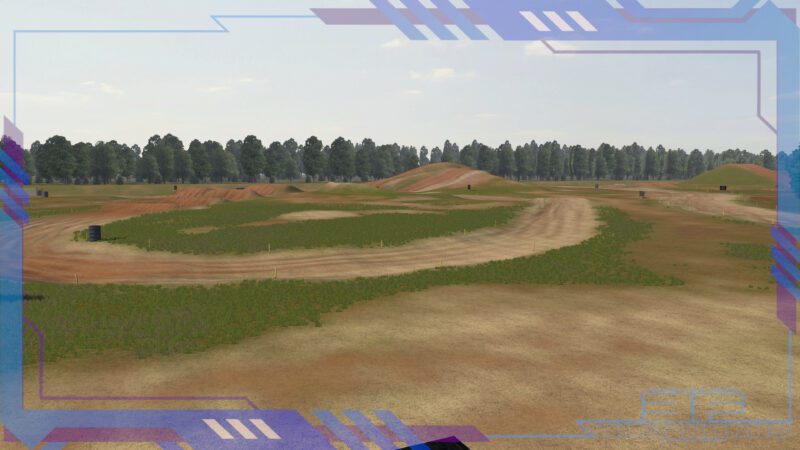 As you navigate El Chupacabra Ranch, be prepared for an array of thrilling features. Feel the exhilaration as you carve through sweeping berms, pushing your cornering skills to the limit. Brace yourself for heart-shaking rhythm sections that demand precision and finesse. Conquer the brutal washboards, testing your ability to maintain control and balance in the face of relentless bumps. And of course, our track is adorned with an assortment of large and medium-sized jumps that will challenge your skill, nerve, and aerial prowess.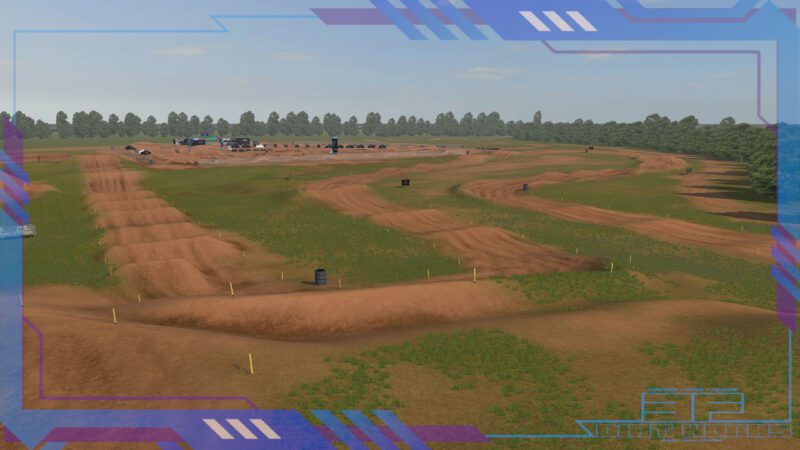 Welcome to the El Chupacabra Ranch Training Facility, where the passion for motocross meets the thrill of riding on tracks inspired by the best in the sport. Whether you're a seasoned pro or an enthusiastic beginner, our meticulously designed tracks will put your skills and endurance to the ultimate test. Get ready to unleash your inner daredevil and experience the adrenaline-fueled adventure that awaits you at El Chupacabra Ranch. Are you prepared to take on the challenge?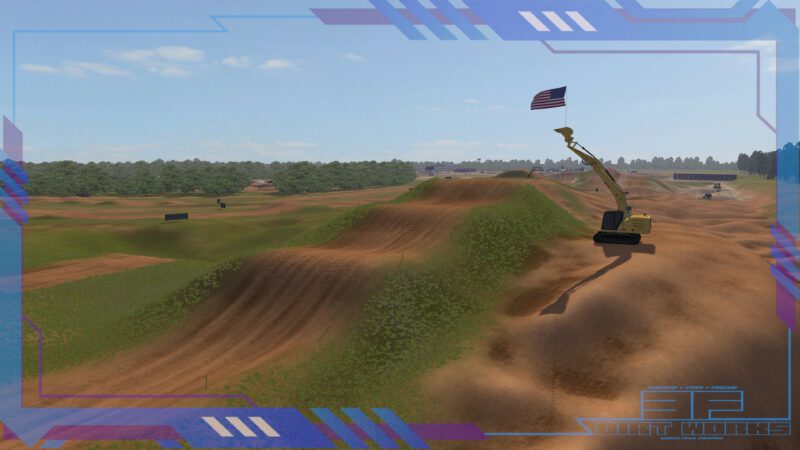 Welcome to our thrilling track experience, where we bring to life the replicated SX tracks inspired by Blake Baggett's iconic SX tracks. Get ready to unleash your passion for supercross and elevate your riding skills as you conquer the exhilarating features on each track.
Let's start with our West SX track, an exact replica of Blake's 2016 SX track. Prepare yourself for a true challenge as you navigate through a series of rollers, demanding precise control and balance as you maintain speed through the undulating terrain. Push your limits as you tackle large doubles, showcasing your skill and confidence in the air. And brace yourself for the ultimate thrill of the dragon's back jump—a sequence of obstacles that requires perfect timing, control, and finesse. This track is designed to push you to the edge and deliver an adrenaline-pumping experience.
Next up is our East SX track, replicated from Blake's 2017 SX track. This track serves as the perfect practice ground to refine your skills and take your riding to new heights. Get ready to conquer massive triples, launching high into the air and perfecting your landing technique. Challenge yourself with on/offs that demand precise throttle control and smooth transitions between different types of terrain. Push your boundaries as you tackle doubles, honing your timing and execution. And master the art of elevated turns, carrying speed and finding the perfect line through these demanding sections. This track is a true test of your skill and precision.
Lastly, we invite you to experience the South SX track, replicated from Blake's 2019 SX track. Here, you can fine-tune your skills and perfect your technique in a diverse range of features. Embrace the sweeping turns that demand precise cornering and optimal line selection. Conquer the challenging whoops sections, maintaining control and rhythm as you power through the intense bumps. Master the intricacies of the rhythm sections, flowing seamlessly through a sequence of obstacles. And for the ultimate thrill, take on the giant quad jump—a massive display of power and skill that will leave you exhilarated. This track offers an immersive experience designed to help you perfect your skills and achieve your best performance.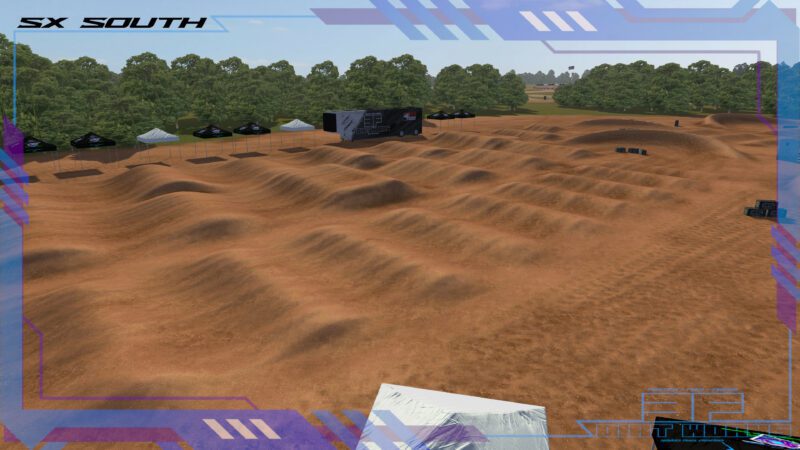 All of our practice supercross tracks at El Chupacabra Ranch feature animated starting gates that drop every 15 seconds, adding to the excitement of your training sessions. The focus of our training facility is to provide a comprehensive training experience rather than focusing solely on racing. The SX tracks are modeled after real-life practice tracks that typically accommodate 4-6 gates. While the MX track offers full 40 gates, timing and scoring, the SX tracks are designed for training purposes and have limited gates. The free demo versions will still have limited gates, but they will allow everyone to compete online and experience the thrill of racing. Purchasing the training facility will give you full access to train on all 3 SX tracks, providing an advantage over the competition.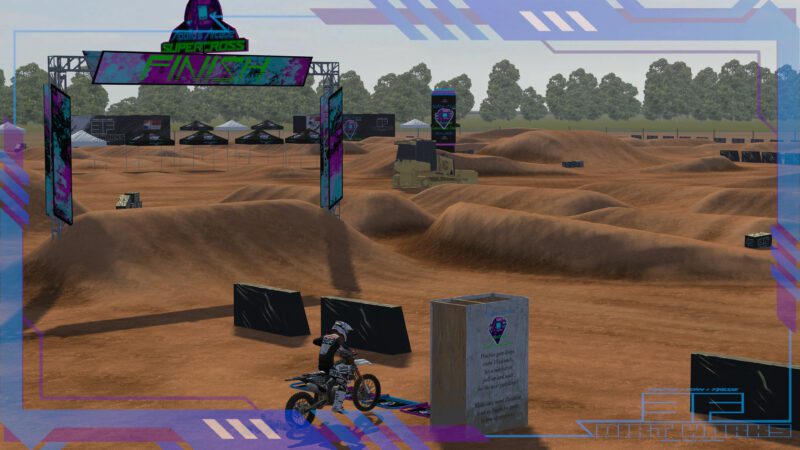 Get ready to embrace the challenges and thrills that await you on our replicated SX tracks. Whether you're a seasoned rider or just starting out, our tracks will provide an immersive experience that pushes your skills to the next level. Are you ready to take on the adrenaline-fueled adventure? Pull up to the starting line and let the countdown begin.
Thanks to
Stonerider
TFC
Niko Mouk
AGMX-Agitato
Giopanda
Kells trees
Shop Track Testers
Stock Music provided by stockmusic331, from Pond5