Choose Your Desired Option(s)
The off season is around the corner and it's time to get some work done and what better way to get some work done than at one of the most successful training facilities in the sport!
Baker's Factory includes:
2 MX tracks
Main track.
Swamp/250 guys MX track.
3 SX tracks
"250" SX (Easy)
"450" SX South (Intermediate)
"450" SX North (Hard)
+ Bonus SX South comes with an alternative Daytona layout.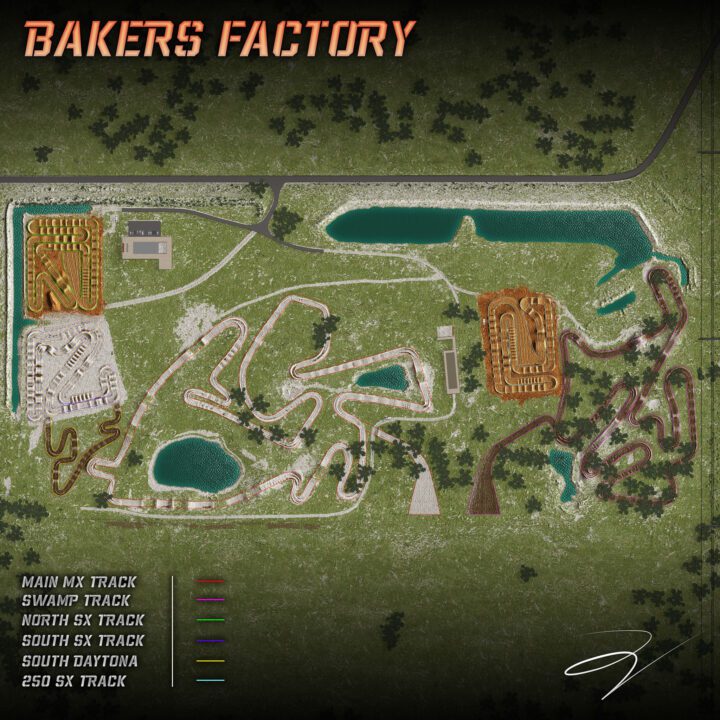 Thanks to Woadie and Ruubs!
Enjoy!
Layouts name for the server version:
(none = main track)
Bakers_Factory_250_SX
Bakers_Factory_Daytona_SX
Bakers_Factory_North_SX
Bakers_Factory_South_SX
Bakers_Factory_Swamp