Choose Your Desired Option(s)
Welcome to Round 4 of Everything Dirt and I's arenacross series for MX Bikes! With the help of VMAC Tracks, the talented track builder for Kicker AMA Arenacross, I was able to get accurate measurements of real-life obstacles implemented into each layout. But these tracks go beyond entertainment – every purchase made will be donated to real-life privateer motocross racers during the 2023 AMA national season. Help us change the lives of these talented riders so we can help them afford the costs of traveling and competing this year!
We will keep our audience updated with each racer we help out this year so you can be sure to know where your money is going, I will post all updates on my Instagram @hurrenmx. We are open to discussing more ways we can help donate money to privateers, so feel free to reach out!
ALL 5 TRACKS WILL BE FREE AFTER THE FINAL ROUND OF OUTDOORS
Important things to note:
Your purchase includes the original track .pkz file and a server version .pkz file of the track. Only put the original .pkz in your motocross folder, NOT the server version. Your track will not appear in-game if "HVAXRd.4.pkz" is renamed in any way or contains "(1), (2), (3)" etc. If you get a plain black map in-game (misplaced server version) or the mod doesn't show up in your track list (incorrect player GUID/renamed .pkz), you made an error when installing.
Additional info:
The track has 16 gates and 40 pits
All rounds take place in the same virtual location (only have one stadium model)
Soft soil physics
Compatible with OEMs and the factory bikes
Tracks will be released weekly in order to collect feedback for following rounds
Credits:
VMAC Tracks for IRL track measurements
Damien from LCQ Studios for stadium model
Pelster's Den for track testing
Links:
Everything Dirt: https://everythingdirt.co/
VMAC Tracks: https://vmactracks.com/
RedRider197 gate model: https://mxb-mods.com/gate_asset_pack_v1
Media:
Preview video: Click here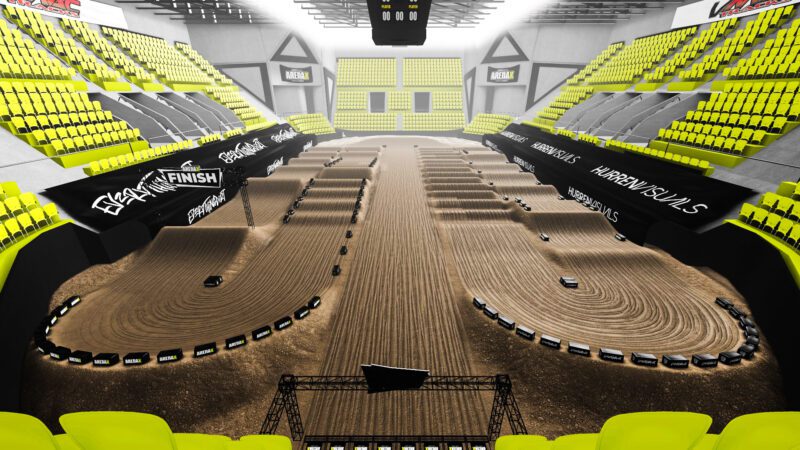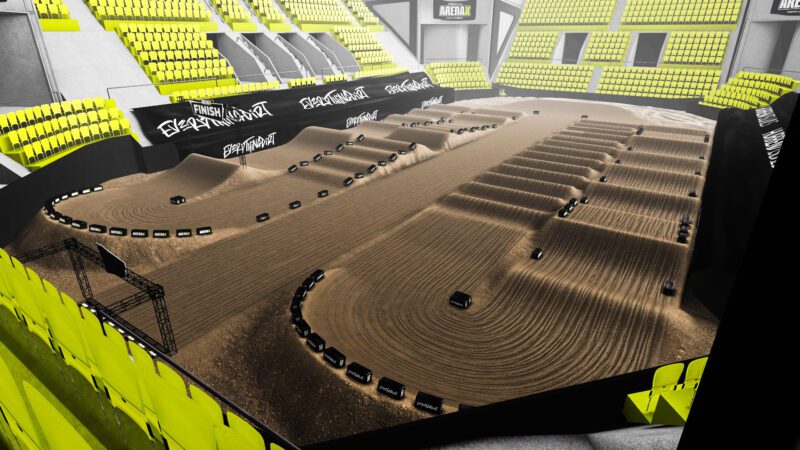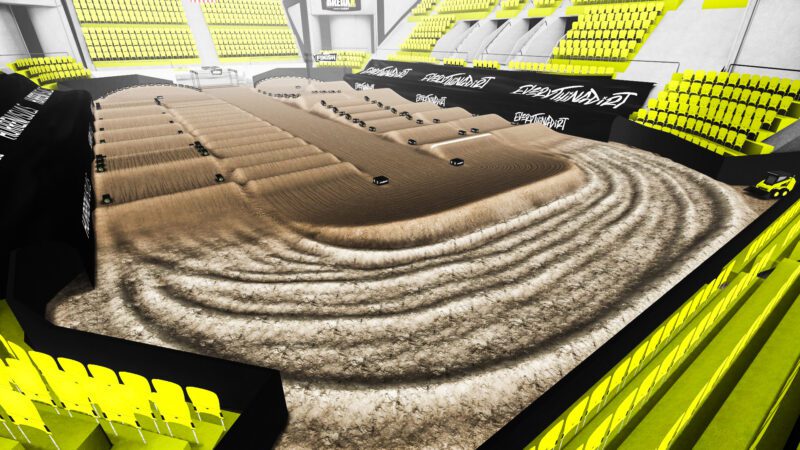 | | |
| --- | --- |
| Mod Category | Mods, Other Supercross, Tracks |
| Difficulty | Hard |
| Server Version | |
| Video Url | https://www.tiktok.com/t/ZT8dLfXSc/ |
| Made for Beta | 18+ |
| In-Game Mod Name | HurrenMX - ARENAX Round 4 |
| Public PSD | |