Choose Your Desired Option(s)
What's the 2023 Triple Crown series Season Pass?
The TCS Season Pass offers you a great discount over the whole 2023 TCS Season: Each track worth 2$ Buying the season pass, you get all the 8 MX rounds of TCS, in total 3 for free.
Want to know more about the series?
Check our discord: https://discord.gg/hxf6TDCJu2
When do the tracks drop?
They will drop 1 hour before the scheduled race.
The calendar below may changed during the season if needed.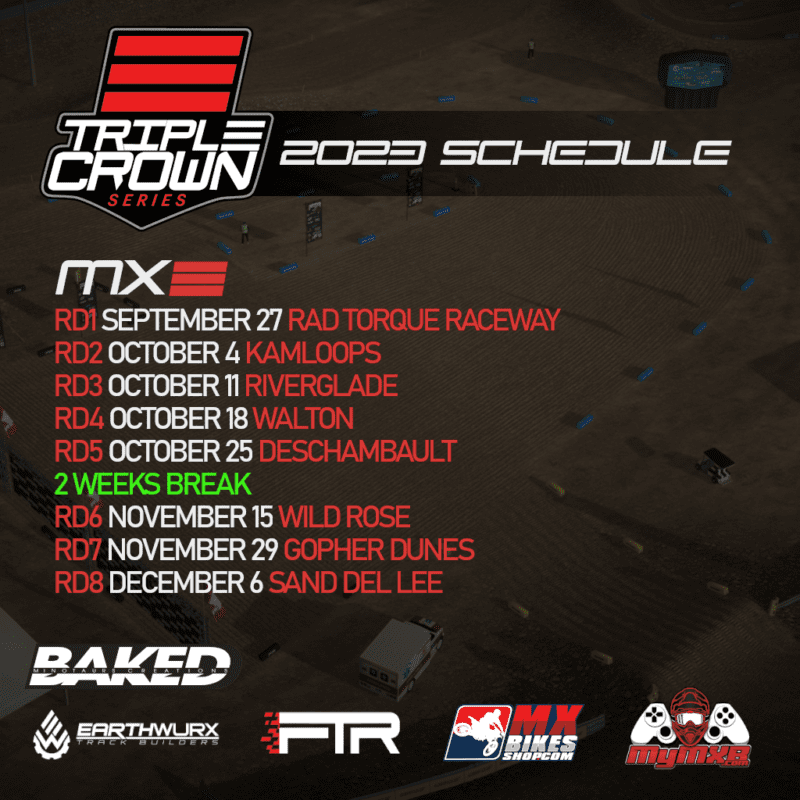 How a Season Pass work?