Choose Your Desired Option(s)
What's the 2023 MXBGP Season Pass?
The MXBGP Season Pass offers you a great discount over the whole 2023 MXBGP Season:
Each track worth 2$
Pre Season race track is free (Qatar)
New version of Mantova is free (Round 2)
Buying the season pass, you get 18 rounds of MXBGP, in total 6 for free
Want to know more about the series? Read the full announcement here.
Can I gift a Season Pass?
Yes, just like any other mod, but please note that you must purchase it for you first. Also, note that now you can use the Wallet Transfer feature.
When do the tracks drop?
They will drop a few days before the scheduled race. The calendar below may changed during the season if needed.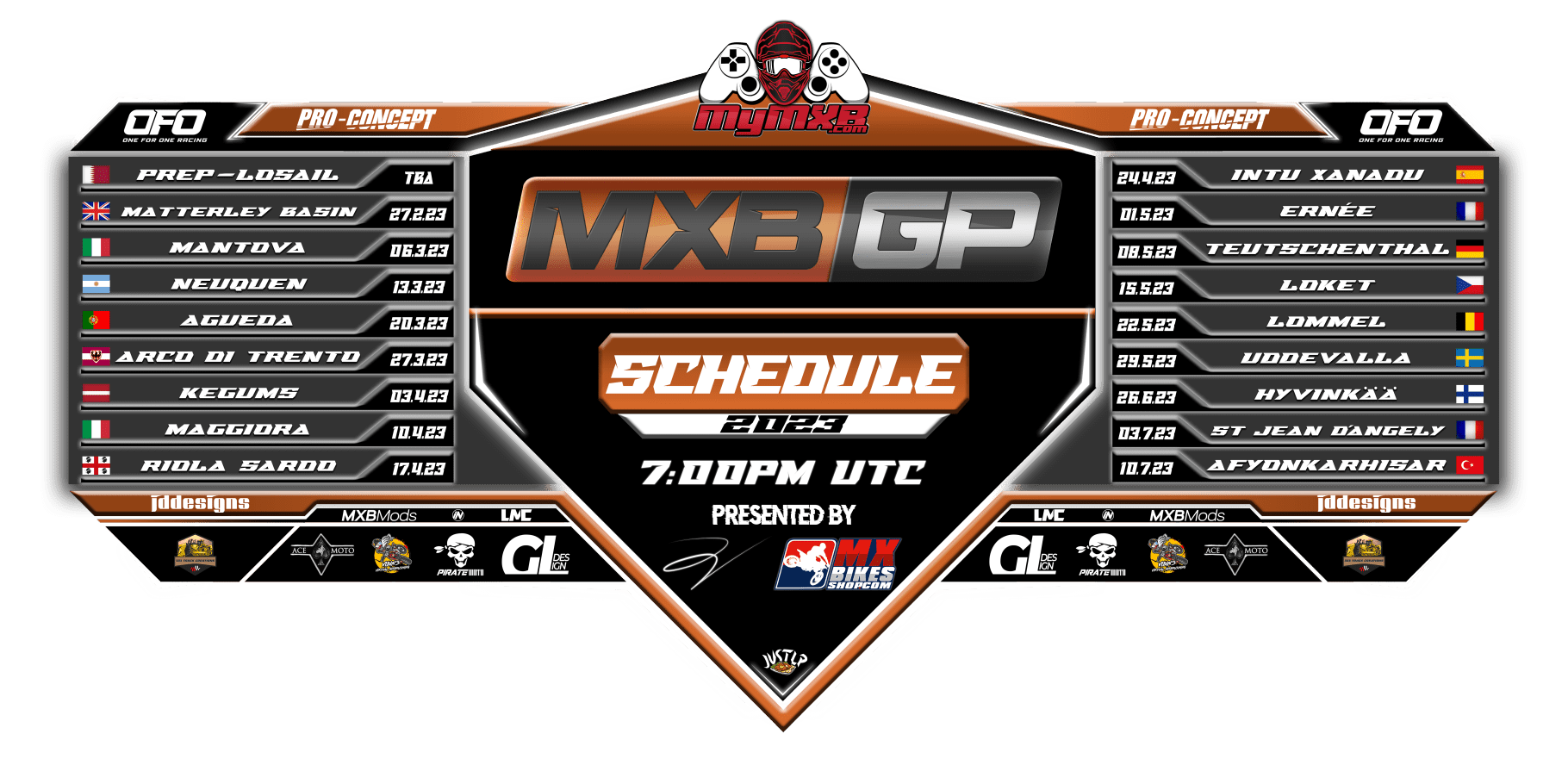 How a Season Pass work?