Choose Your Desired Option(s)
You can save money by purchasing the Season Pass for this track series!
This mod is an early release with a password protection!
This mod was password protected and is not anymore. If you downloaded it before 04/24/2023 18:45 UTC, you will need the password to unzip the PKZ.
Password:
3Jy5RHI%U*jiuFd5VAuObAh8vE&!H
QP version
QP stands for qualifying/practice. This is the groomed/prepped and easy version, it's taking place earlier in the day to emulate that going out for first practice in the morning of race day feeling. It's meant to be ridden with a fairly high deform rate for the groomed versions to truly shine.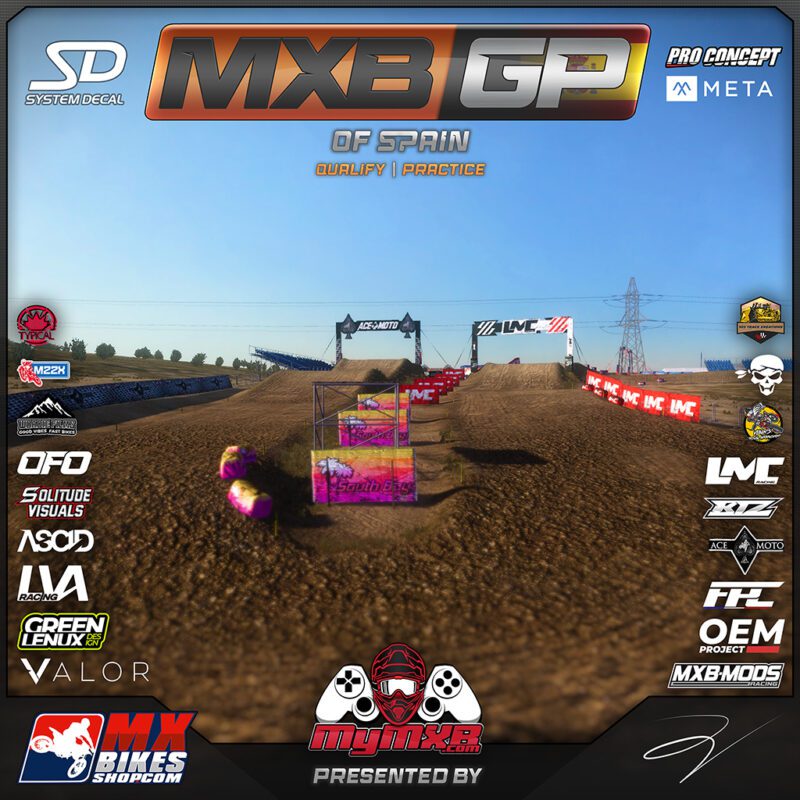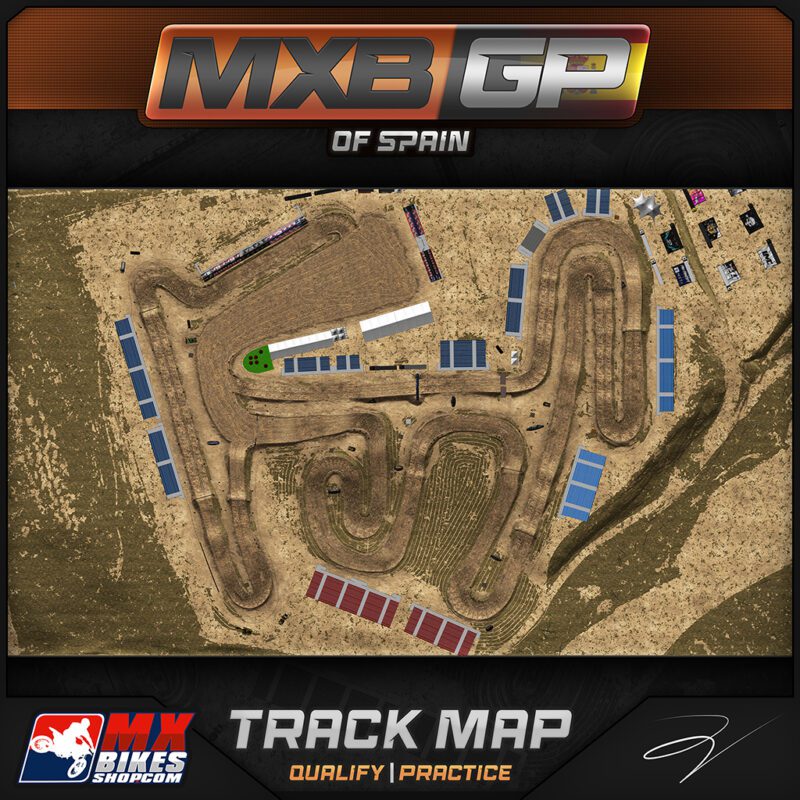 R version
The race version. This is the rough one with bumps and ruts. It's taking place later in the day and has been inspired from the irl 2nd motos of the day in terms of roughness, line development, weather and overall atmosphere.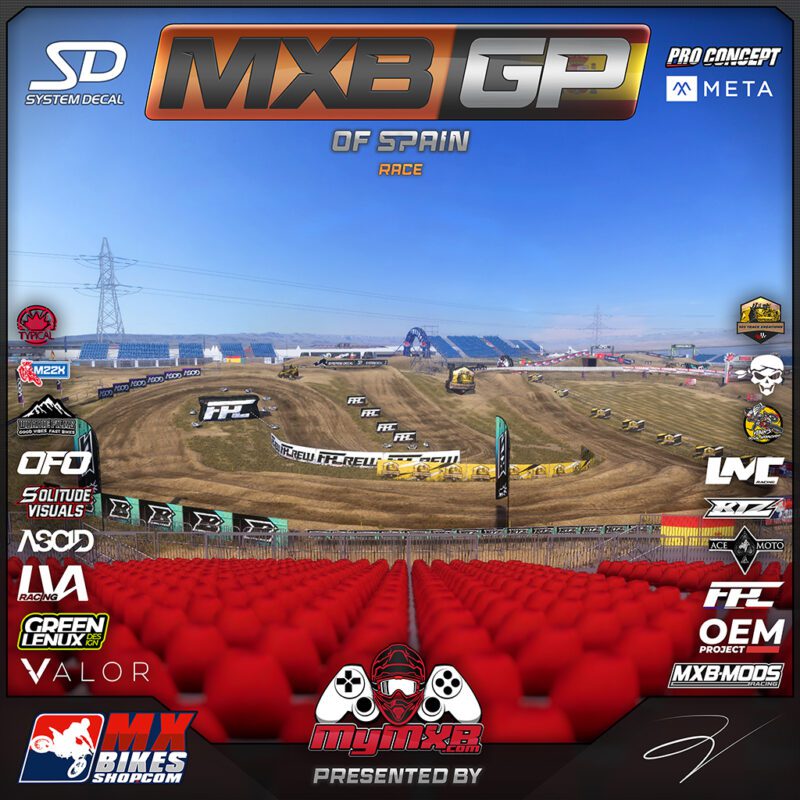 Thanks to all our sponsors:
MyMXB
Acemoto
META | Pro concept
System Decal
Valor
Greenlenux Design
Typical Canadian
LMC Racing
Solitude visuals
FPC Crew
Pirate Moto
Higgo – 383 Track Creations
South Bay
Woadie Films
MXB-Mods
LVA Racing
OneForOne Racing
Jesse Mulock
Ascid designs
Bambeintz
Ryan Cardno
Thanks to Niko for doing all the race data, cameras and marshals.
Thanks to Ruubs for testing.
Having BAD FPS performance? Check this article:
Read the full series announcement HERE.
MX1 RACE SIGN UP MX2 RACE SIGN UP
Enjoy!
| | |
| --- | --- |
| Mod Category | 2023 MXGP, Mods, MXGP, Tracks |
| Difficulty | Not Applicable |
| Server Version | |
| Video Url | |
| Made for Beta | 18 |
| In-Game Mod Name | JV - 2022 MXBGP Spain |
| Public PSD | |