Choose Your Desired Option(s)
The original bike model is from LCcreations. The blend is not for sale, only the model.edf with the parts listed below. If you don't have the oem or factory bikes installed, you can't do anything with the provided download. Please read the install instructions.
Thanks to Frosty122 for making the updated PSDs.
INCLUDED PARTS
Xtrig Triple Clamps
Odi Emig Lock On Grips
Yoshi RS-12 Pipe
Custom Foot Pegs
Hammerhead Brake Lever
Hammered Shift Lever
ASV F-4 Hand Levers
Work's Connection Holeshot Device
Accurate 2023 Engine
Acerbis Frame Guards
Renthal Fatbar
Stock Gas Tank
Acerbis Chain Guide Block
Cutout Engine Mounts
INSTALL INSTRUCTIONS
Download & Install the OEM Bikes: https://mxb-mods.com/oem-bike-pack
Put the "model.edf" file in the 2023 CRF 250 folder via "Documents/Piboso/Mxbikes/Mods/Bikes"
Don't put it in the paints folder either, if you have any questions you can contact me through my email by pressing the contact button.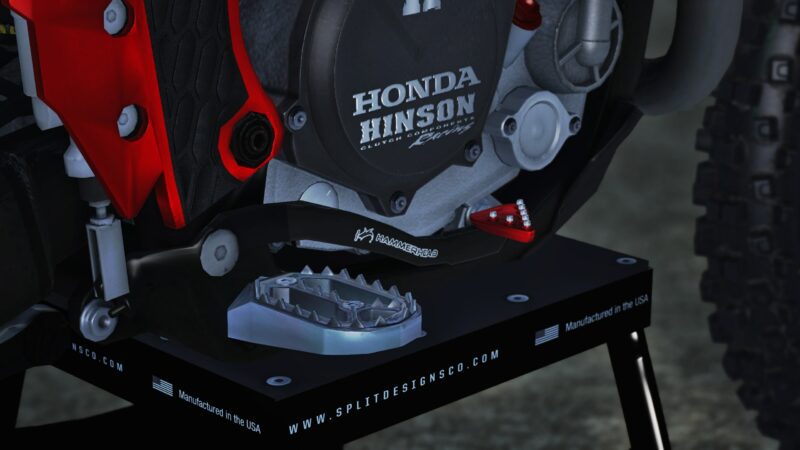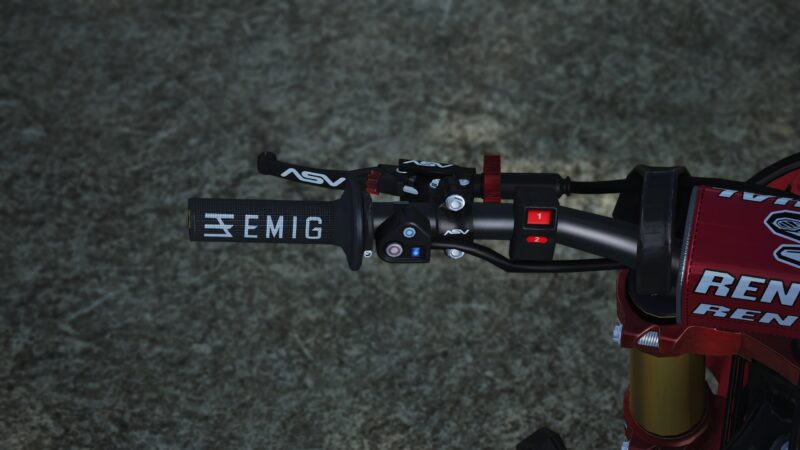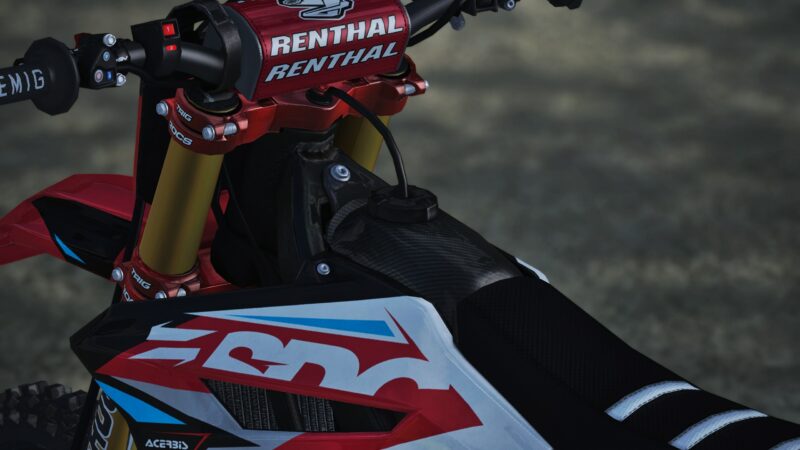 | | |
| --- | --- |
| Mod Category | Bikes, Model Swaps, Mods |
| Difficulty | Not Applicable |
| Server Version | |
| Video Url | |
| Made for Beta | B18.1f |
| In-Game Mod Name | H- CRF250R 2023 |
| Public PSD | https://drive.google.com/file/d/1bo7YN6_UuaQQcghDZoEPxzdox_9DgrXC/view?usp=sharing |